Spacious Property and Large Home in Playa Grande's Marine National Park!
ID CODE: #3270
Sales Price: US$450,000
Land: 1,314 m2 (14,138 sq.ft.)
Bedrooms: 3
Bathrooms: 3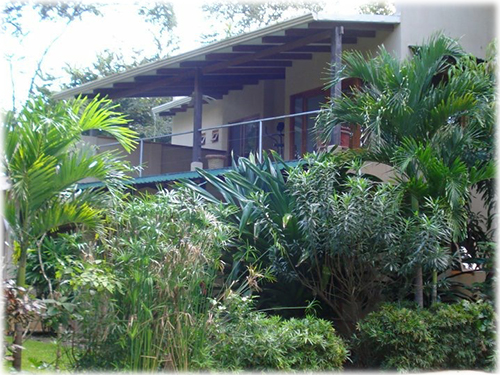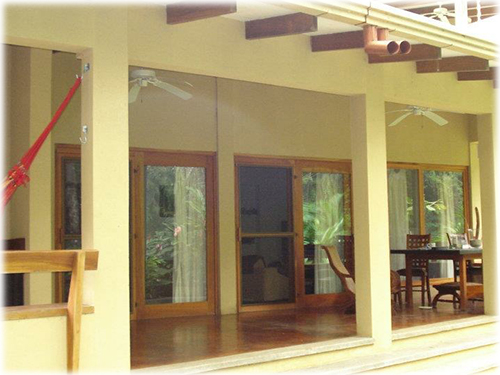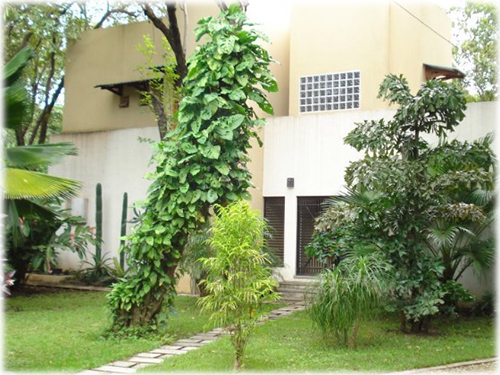 Click on the pictures to enlarge
This large and comfortable house has a very unique location! It is right inside a gated community in Playa Grande which is actually a Marine National Park... Which means it is one of the very few houses built in Playa Grande.
Additionally, the house is at a short walking distance to an uncrowded beach section of Playa Grande, it is also backing up to the Tamarindo rivermouth where there is lots of wildlife to see every single day and it is at a 30 minute drive to Tamarindo or exacly a 2 minute boat ride to Tamarindo if you wanted to walk there!
The house is sitting in a double lot which means there is lots of room for a nice garden, orchard or even to expand the construction and run a business. The whole property has a total of 3 bedrooms.
The main house is composed of 2 levels with 2 bedrooms, the master bedroom is on the second level.Each bedroom has their own en suite bathroom and also each bedroom has their own terrace looking into the mangrove where all the wildlife is.
The property also has a pool and right next to it there is a guest house that acts as the 3rd room described above.
This is a very spacious and comfortable. It has high ceilings and very open areas to enlarge the sense of space, perfect for a vacation in nature or simply live there full time!.
Please contact us for further information!